Uncle Waffles is one of the most recent Cover Stars of Apple Music Africa's Africa Now Radio.
Swati DJ and producer Uncle Waffles joined LootLove via FaceTime on Apple Music 1 to talk about her latest collab track with Tony Duardo, "Tanzania (feat. Sino Msolo and BoiBizza)." She also explained how her debut EP, Red Dragon—the first national release in Spatial Audio to top Apple Music's South African Top Album charts—personifies her energy, and discusses finding her own sound; performing amapiano around the world; and what she's planning for the rest of 2022.
Thank you to the family @AppleMusic ❤️for this Honor I am currently the cover for one of the biggest playlists in Africa and I'm so thankful.

Also did a cool interview with @lootlove2 for Africa Now radio please do check it out😘 pic.twitter.com/DGaHtig1iR

— Waffles🐉 (@unclewaffffles) April 8, 2022
Uncle Waffles on Finding Her Sound:
"I wanted [the EP] to be a bit of everything. A bit of the performances aspect which is like, the hype Uncle Waffles. That's why 'Tanzania' is the lead single. I wanted a sgija song, which is more like for the South African streets, which is 'uMalume Wako'. Then I wanted 'Uwelona' because I'm a big De Mthuda fan. I was trying to go into more of the soulful amapiano, that's why my last two songs are every soulful, which is what I really prefer so I wanted a bit of everything on the EP."
Uncle Waffles on her EP title 'Red Dragon'
"People always say I have this fiery energy, like I really personify dragon energy. When we came up with the name, the studio we currently use is red so when we're coming up with the name and we're really thinking about it, we're like obviously 'Dragon' makes sense but dragon what? Then like everything we were finding was red, it was so weird – the room was red, the moon was red – so it was like, 'Red Dragon'."
Uncle Waffles on the help of Tony Duardo.
"A huge help. I was still in the learning phase of everything, so he just helped me to make sure that I was creating what I actually wanted to hear. There was so much music made so we were sitting for hours, days on end, just trying to figure out exactly what I'm actually trying to put out there because I'm still in the learning process. You know, I can do a bit but I can't do everything. I have to be talking and try to explain things with my mouth so he was definitely the person that took my ideas and turned them into real life, into actual sound."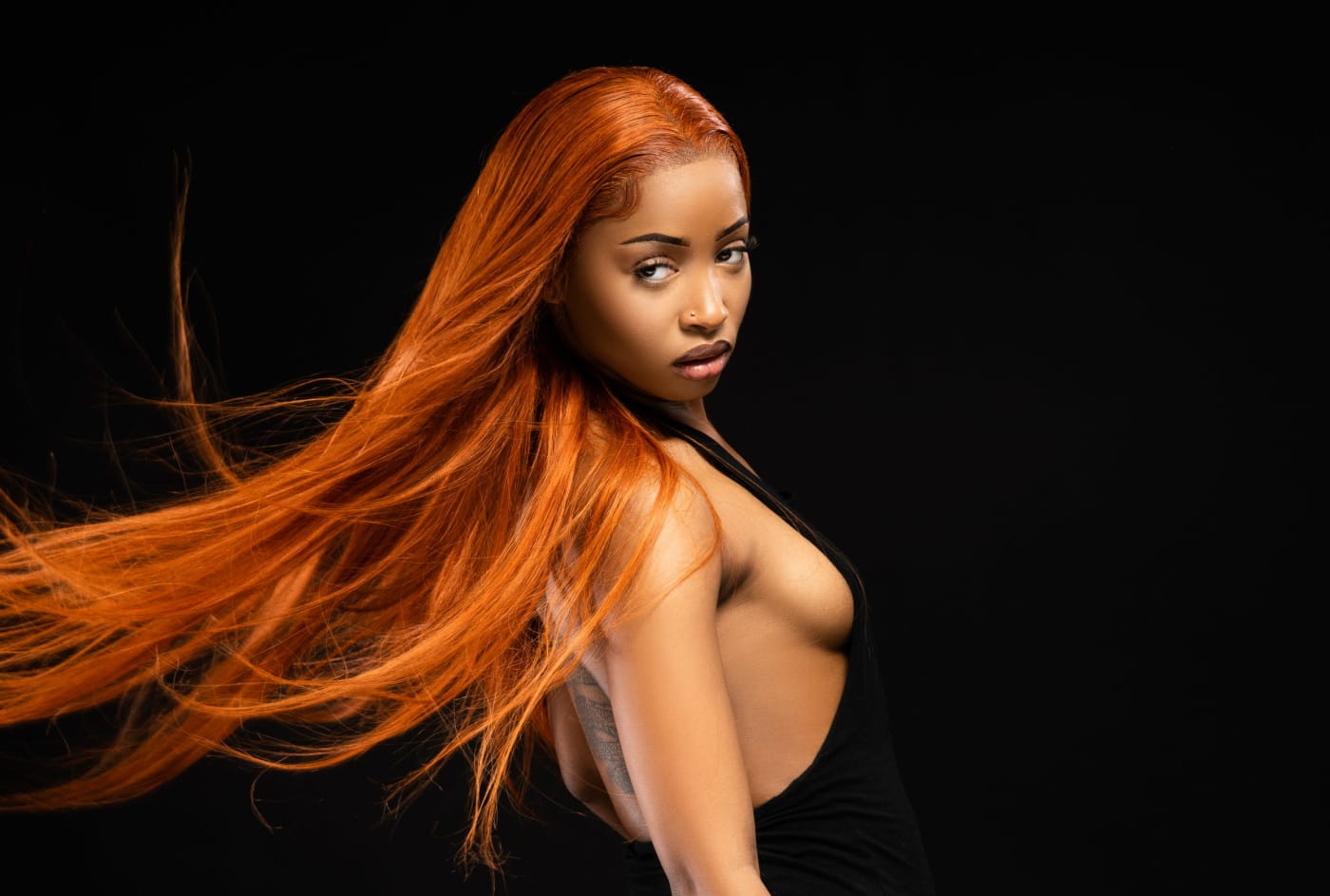 Catch the conversations here.